PRODUCED IN ASSOCIATION WITH HM GOVERNMENT
When Paul Harris, a musician who 'had never really been ill in his life', experienced stomach pain, he sought help straight away from his GP practice – a decision that saved his life.
Finding cancer early makes it more treatable, which is why it's so important to be aware of the signs and symptoms and contact your GP practice if something doesn't feel right.
Paul, a clarinettist, teacher, composer and one of the UK's leading music educationalists, was diagnosed with high-grade non-Hodgkin lymphoma (a type of blood cancer that affects the immune system) five years ago after he started to experience mild stomach pain.
"I've really never been ill in my life, apart from the occasional cold. I've always been healthy, so I had a bit of stomach discomfort which normally I probably would have ignored," he explains. "I went down to the local GP and, because I've almost never been ill, he took it seriously.
"I will be forever grateful to that doctor. He sent me for tests, whereas he could have so easily said to me, 'Go home and come back in a couple of weeks, it probably will go away'. When I finally got the diagnosis, I was already in stage 3, which was very advanced cancer and if we hadn't picked it up by then, I'd almost certainly be dead now."
Paul, who is now in his mid-60s, was able to join a trial at Oxford's Churchill Hospital where he underwent treatment for seven months. After the initial effects from the chemotherapy eased, he started writing again and has since published a book about his experience, Cancer and Positivity.
He explains: "It was the doctors who came up with my title, because I was always ridiculously positive about having cancer. But then I'm alive and I got through it from that point of view."
Any changes not normal for you?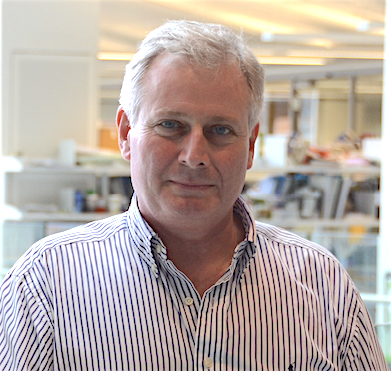 Professor Peter Johnson
(Provided)
"Diagnosing cancer earlier can save lives, so it's vitally important that you contact your GP practice if you spot any changes in your body that are not normal for you," says NHS England's National Clinical Director for Cancer, Professor Peter Johnson.
"Some symptoms can be harder to notice or can be put down to general causes, but it's important to get checked out if you're not sure.
"We would prefer to see you sooner when cancer can be treated more easily and successfully."
Contact your GP practice if something in your body doesn't feel right or you experience any of the symptoms below:
Breathlessness
Frequent infections
Unexplained night sweats
Unexpected or unexplained bruising or bleeding
Unexplained weight loss
Blood in your pee (even just once)
Blood in your poo, which may look red or black
An unexplained lump
Tummy trouble, such as discomfort or diarrhoea
Unexplained pain or discomfort
Feeling tired and unwell and not sure why
A cough
Heartburn or indigestion
Unusual, pale or greasy poo
It's probably nothing serious, but finding cancer early makes it more treatable and can save lives.