Council rejects anti-vax forum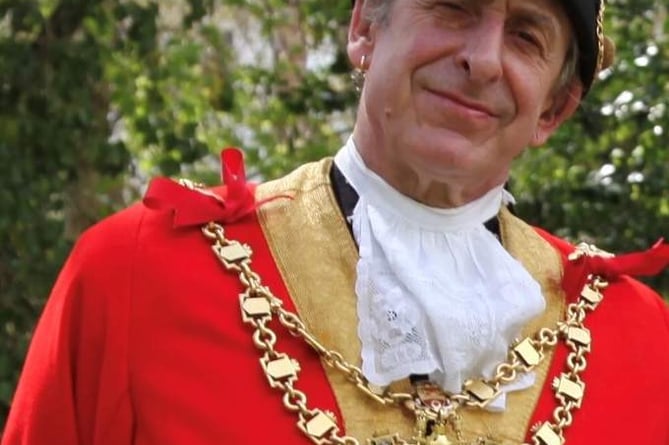 Subscribe newsletter
Subscribe to our email and get updates right in your inbox.
A group of anti-vaxers who have been banned from holding a conference on council-owned premises, have been vilified for embracing the "violent language and actions of anti-semitism and white supremacy."
The New World Alliance, formed in September by Dr Stephen Hopwood, booked the hall for its self-penned "truth conference" featuring speakers such as conspiracy theorist Garth Icke, and Patrick Henningsen, founder of UK Column News, which publishes false and misleading health information, including about Covid-19, says independent body Newsguard.
Also lined up were speakers from the World Doctors Alliance, an international pressure group which researchers say spreads false and conspiratorial claims about Covid-19; QAnon promoter, Shelley Tasker, who was accused by an NHS trust Cornwall of "spreading lies dangerous to people's health;" and Anna de Buisseret - filmed ranting that vaccines are "murdering our children" outside an NHS centre.
A petition with 170 signatures called for the council to revoke its permission to hire one of the town's "most respected public venues" to the group, which is "causing distress and division in our town," it said.
In a joint statement, the town council and the Paige Adams Trust said they cancelled the booking following "multiple" complaints from residents.
"The Paige Adams Trust and Totnes Town Council will always retain the right to cancel a booking for any number of reasons, as is usual for public authority and charitable trust assets," the statement added.
Mr Hopwood, 60, co-director of the New World Alliance alongside electrician Peter Burgess, 72, has accused the council of "seeking to suppress free speech" and giving in to "bullies, censorship and to outright totalitarianism".
He pledged to stage the conference online instead, and to organise a march through the town as a "demonstration against our local Totnes Town Council and their open suppression of free speech."
Town Mayor, Cllr Ben Piper hailed the "counter demonstration" an act of provocation that would be "distressing" for many in the town.
Cllr Piper said: "Freedom of speech is not freedom to lie, and although some might want to pontificate about the philosophy of the issues, for people on the sharp end of the kind of race baiting hate from the people Mr Hopwood has chosen to ally himself with - people who have suffered aggravated assault or had loved ones killed - it's very far from an intellectual exercise: words have consequences. 
"Likewise, the freedom to question is important, but we don't have a discussion about whether the earth is actually flat every time a satellite is launched.
"The town council has to base its decisions on accepted fact and this is, simply speaking, scientific consensus - be it on climate change (one of the things this group seeks to deny) or vaccinations (which are currently keeping the NHS functioning).
"To say that one person's, or even a handful of peoples, delusion is as important as the scientific consensus is a false equivalent.
"I just hope that, should this event happen, no-one is hurt by any of the people who embrace the violent language and actions of anti-semitism and white supremacy, or by the inevitable counter demonstration an act of provocation like this is bound to cause."
The Mayor added: "I'm really sorry that so many gentle souls and seekers after truth and insight have been conned by these people.
"Preying on peoples fear and vulnerability really is, as I have said before, something I personally find despicable."
Comments
To leave a comment you need to create an account. |
All comments 0