Days left to apply for Covid business grants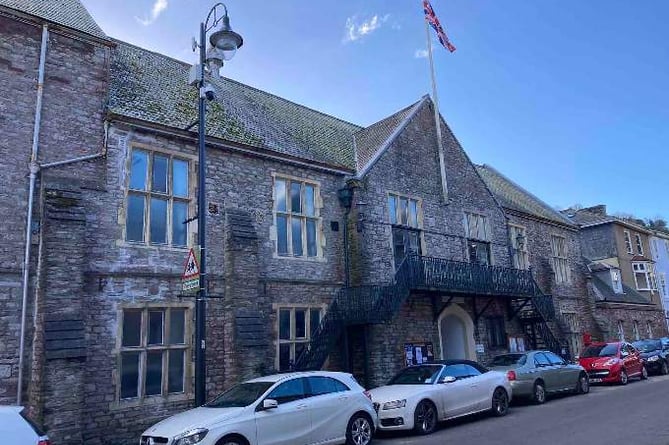 Subscribe newsletter
Subscribe to our email and get updates right in your inbox.
Dartmouth businesses that lost income due to Covid have just days left to apply to the town council for a Government grant. All applications have to be in by the end of the month.
Dartmouth Town Council has recently been awarded £50,000 to be spent on post Covid business regeneration and £45,000 of this will be directly awarded to businesses in the town.
A town council spokesperson said: "The rules surrounding these grants are strictly laid out in Government guidelines and will ultimately be checked by South Hams District Council. However, we would urge businesses to apply because any money that isn't claimed will be returned to central Government.
"There are three categories of grant and each part of the grant will be split equally between accepted and valid applications. No specific value of grant can be applied for and the value awarded will not be known until SHDC have completed all statutory checks including fraud and compliance checks. The decision of the council will be final and there will be no right of appeal."
Businesses must be able to demonstrate a fall in turnover or profit of at least ten per cent attributable to the pandemic. These losses can include staff shortages, sickness, forced closure etc. Applications can be made for one or more grants. Evidence of loss of income or profit will be required for all categories and eligibility will be cross checked with SHDC.
The three categories available for Dartmouth businesses are: in total retrospective support for outside dining on the South Embankment; business hardship grants up to £2000; and business matched funding grants.
The support for outside dining is open to businesses on the South Embankment who've implemented outdoor dining facilities not available pre-Covid. Copies of paid invoices for purchases related to outdoor dining such as covers, chairs etc will be required. The business hardship grants are available only to businesses in the town who've not been able to take advantage of any other Government support schemes over the last 18 months. And the business matched funding grants are to match investments in individual businesses. For the match funding the business will need to show the funding and their own investment will or has directly improved their offering in light of current restrictions and post lifting of restrictions. It can be retrospectively applied.
Grant applications must be submitted by November 30.
The town council spokesperson added: "As soon as a business has been "approved in principle" by representatives of Dartmouth Town Council they'll be issued with a link to a form that has to be filled in for SHDC who will then complete the remaining various checks. Grants will be issued direct to businesses from SHDC."
Any questions or discussions about the grants can be made to Cllrs Sophie Rennie, Martin McGowan-Scanlon or Phil Howard at Dartmouth Town Council.